Shipping Policy
Updated 2 months ago
Have questions about our shipping policy?
Here, you will find all the details about Phone Daddy shipping.
Our delivery time and cost will be displayed on our checkout page.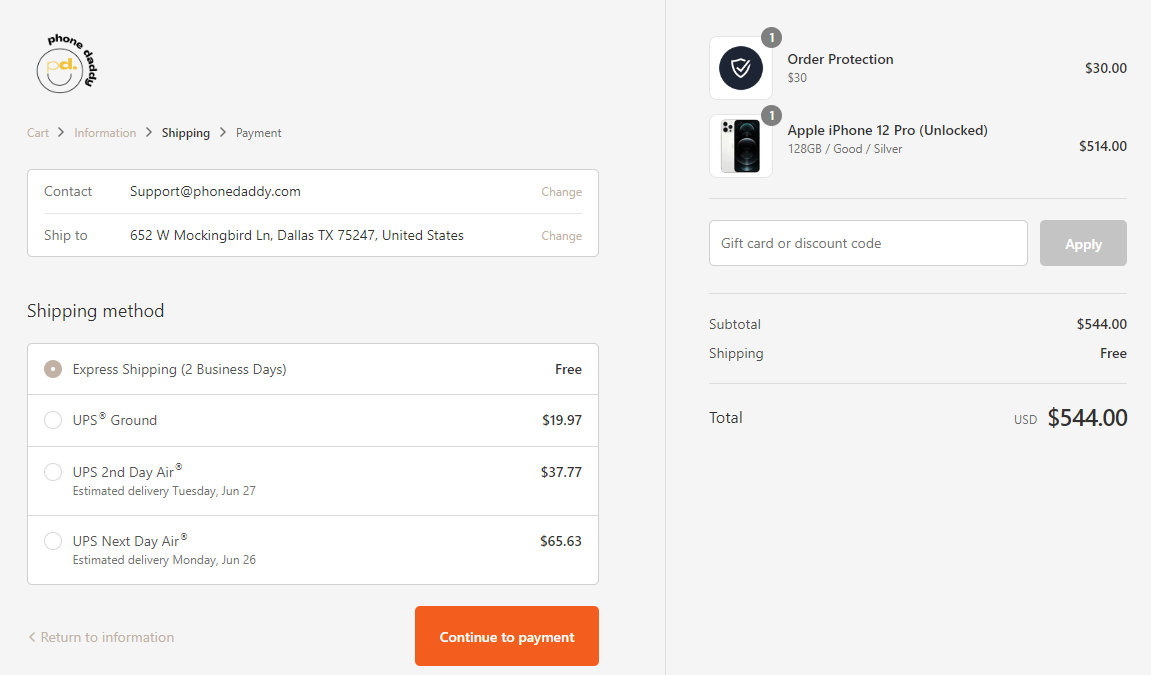 Retail Domestic Orders
Device orders over $100.00: Free 2 business days shipping 🎁

Device orders under $100.00: 2 business days shipping for $9.99 
Accessories orders: 2 business days shipping for $5.00
Next-Day Delivery: The price will be based on the exact location of the shipping address. This will be calculated in the shipping information section.
Wholesale Domestic Orders
We offer free ground shipping for all wholesale orders. For expedited shipping, please email us at [email protected] or call us at 214-225-4381.  
Wholesale International Orders
We ship worldwide. For more information please reach out to our wholesale department at [email protected] or via phone at 214-225-4381.
Other Information

Business days are Monday through Friday and generally exclude holidays and weekends. 
For orders placed after 1 p.m., delivery time will be calculated at 8 a.m. the following morning. 
We'll also send you a tracking number once the payment process is completed after you place your order. So you'll be able to track your device and know when to expect it.
If any change such as  (Address change, agreeing to deliver the package to a specific place, holding the package at a shipping carrier access point, Etc) is made by the recipient during the transit directly at UPS, FedEx, or USPS.

 Phone Daddy will not be liable for lost, damaged, or stolen items.

 
Adult Signature Required, for orders over $500.00 we will include this service

 to 

ensure that the recipient of the mail items is at least 21 years of age.

 

The recipient or a resident of the recipient's address is required to show a form of photo identification to the delivery employee for age confirmation. 
If Order Protection was added to your purchase. Orderprotection.com will cover your order for every major issue that can occur during shipping. Your order will be protected against loss, damage, theft, wrong item, defective item, and missing items.
Please note that by deselecting Order Protection on the checkout page, Phone Daddy cannot be held liable for any lost, damaged, or stolen items during transit. We strongly recommend that you consider keeping Order Protection enabled to ensure that your items are protected and secure during shipping.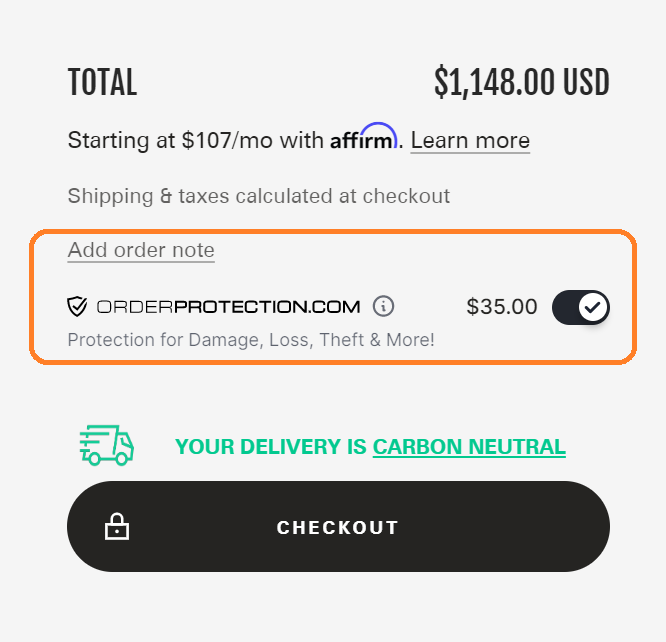 During the holiday season 🎇🎉, the influx of orders and severe weather conditions ❄⛈ can delay the delivery of your order. For larger items, delivery times may be longer.
Need more help? Feel free to get in touch with us here.
Was this article helpful?